Richard Kaplan
CFA, Principal, Chief Investment Officer
As Chief Investment Officer, Rick is responsible for Investment Advisor and Portfolio Management services. Rick manages separate equity portfolio accounts on behalf of individuals and foundations. Prior to establishing and launching Legacy Asset Management, Rick was a portfolio manager for a private investment group, specializing in value stock investing.
Rick is a graduate of the University of Alabama, where he earned a Bachelor of Science degree from the School of Business. He holds an MBA in Finance from Georgia State University in Atlanta, Georgia. Once completed with his graduate studies, Rick entered the Credit Training Program at Texas Commerce Bank/Chase Bank of Texas, and was assigned as a Trust Officer in the Institutional Management Group before being promoted to a Credit Analyst for the Investment Management Group. Rick is a CFA charter holder and a member of the Houston Society of Financial Analysts. In addition to being a business owner, he is also involved in the Houston community. Currently, Rick serves as Board Member on the Holocaust Museum Houston Foundation, Treasurer of the Friends of The Texas Holocaust & Genocide Commission, Board and Finance Committee Member of the Emery Weiner School and Member of the Congregation Beth Israel Investment Committee.
Joseph Birkofer
CFP

®

, Principal
As a CERTIFIED FINANCIAL PLANNER™ professional and a Registered Investment Advisor, Joe helps clients concentrate on financial planning and asset allocation. In addition, Joe heads up the firm's Retirement Plan consulting practice, working with plan sponsors to improve investments, communications and streamline administration. Prior to co-launching Legacy Asset Management with Rick, he served as a Trust Officer with Texas Commerce Bank.
Joe earned his Bachelor of Science in Foreign Service from Georgetown University and his MBA from the University of Texas, Austin. Joe teaches Employee Benefits and Retirement Planning at Rice University's Certified Financial Planner™ program. He regularly provides commentary for national media including The New York Times, Wall Street Journal, Money Magazine, CBS Market Watch, and locally for the Houston Chronicle, local radio, and television programs. Joe is an active member of the community, serving as a Board Member of The Periwinkle Foundation, St. Anne's School Foundation, and a member of Goodwill Industries' Business Council.
Jillian Nel
CFP
®
, CDFA,
Principal
Jillian Nel, CFP®, CDFA is the director of financial planning for Legacy Asset Management in Houston. She is a CERTIFIED FINANCIAL PLANNER™ professional, a Certified Divorce Financial Analyst (CDFA) and was hired by Legacy in 2011 to open and direct a financial planning practice for the firm. Jillian and her team provide comprehensive financial planning and risk management to individual clients, business owners and their families. She also provides consulting and advisory services for the Qualified Retirement Plan practice of the firm to business owners, plan administrators, and participants.
Jillian has a passion for education and the empowerment it provides to both clients and the general public. She regularly speaks at financial planning seminars and employee educational meetings on how goal setting and risk management is essential for success in any financial planning scenario. She contributes commentary regularly to financial planning articles and was featured on the cover of the Retirement Advisor magazine in March 2015 as a dually licensed advisor and for the Women in Insurance cover feature in October 2015.
Most recently, Jillian was selected to serve as the Academic Program Director for the CERTIFIED FINANCIAL PLANNER™ Certification Education Program within the Glasscock School at Rice University. This course prepares candidates to sit for the CFP® exam. Jillian has also served as an instructor of Retirement Planning & Employee Benefits for this program since March 2013 and continues to teach on a regular basis.
Jillian has the Series 7 & 66 securities license, as well as the Series 24, general securities principal, and is licensed as a general lines insurance agent for the State of Texas. She received a B.S. in business administration from the Leeds School of Business at the University of Colorado at Boulder. She earned the CFP® designation in 2011 and became a CFDA in 2015.
She is an active member of the Financial Planning Association, the Greater Houston Women's Chamber of Commerce and serves on the board of the Women's Finance Exchange. Jillian also serves the community thru charitable efforts. She is a member of the Corporate Guild for Dress for Success Houston and an active member of Women of Wardrobe. She is on the board of directors for the Women's Fund, the board of directors for the HER Foundation that supports the Women's Fund and the advisory board of directors for the Periwinkle Foundation, all local Houston charities.
Dennis Hamblin
Investment Advisor, Retirement Plan Consultant
Dennis' background in Qualified Retirement Plans dates to the 1980's, when he was a partner in a Third Party Administrative firm. He brings to bear this extensive administrative and regulatory background in his professional practice.
Dennis was a Regional Account Executive with Manulife for several years. Manulife gave him insight into plan investment management, plan enrollments, and the fee structure of various retirement plan platforms. Dennis has a Series 6 and Series 66. He lives in Houston with his wife and three children.
Cristina L. Steele Financial ParaPlanner Qualified ProfessionalTM
As a Financial ParaPlanner Qualified ProfessionalTM, Cristina has been helping financial planning clients for almost 20 years. She is an integral member of our financial planning team where we provide clients with a comprehensive financial planning analysis as well as review of net worth, cash flow, retirement goals, estate planning, asset allocation, risk management, and education funding. Her greatest asset is being able to integrate her knowledge with her genuine desire to help our clients achieve their economic potential.
Cristina is a Teacher Assistant for the CERTIFIED FINANCIAL PLANNER™ (CFP®) Certification Education Program at Rice University.
Cristina earned her FPQPTM designation from the College of Financial Planning in 2002. She received the Uniform State Securities Law license, the Series 63 in 2003, and the Life Insurance, Accident and Health Insurance licenses on 2013, becoming a Producer on the same year. Prior to her employment at Legacy, she was a director of compliance for an independent brokerage firm in Massachusetts. On October 2008, she was featured in the issue of Rep. magazine for her work with compliance: http://www.wealthmanagement.com/research/compliance-monkey.
Cristina is a member of the Women's Finance Exchange, Houston Chapter. She enjoys assisting lectures at Rice University Baker Institute and she continues to take courses to improve her skills. She is involved in our community as a Sunday School teacher at her church. She volunteers with the Hope for Our Sisters, Inc. and M3 Mobilizing Medical Missions.
Christi Lynn
Retirement Plan Specialist
As Legacy's Retirement Plan Specialist, Christi utilizes her client service background to assist the firm's retirement plan sponsors and their employees with a variety of needs. Christi works closely with Legacy's Advisors to ensure all plans operate to their top potential. She is passionate about helping others realize the importance of saving for retirement by participating in their company's retirement plan.
Christi is currently studying to become credentialed as a Qualified 401(k) Administrator (QKA), which will enhance her knowledge of plan recordkeeping, IRS testing, and many other critical administrative aspects of the 401(k) industry. She has lived in the Houston area for almost thirty years and is very familiar with many of the companies she now proudly services. Christi has a passion for art history, all types of music, and she loves spending time with her family.
Angela Joyeux
Retirement Plan Specialist
Angela earned her B.S. in International Trade and Finance from Louisiana State University. She is constantly educating herself to pass along information to others.
Angela's passion over the past 10 years has been enhancing the experience clients and their employees have with various 401(k) platform providers. Her goal is to have them utilize the various tools available to them and aid them in building their retirement savings.
Cynthia Gonzales
Client Service Manager
Cynthia is a Houstonian who joined our team in 2017. She has spent the last 12 years in the banking and investment services world. Her experience came from Bank of America/Merrill Lynch where she found her love for the industry. Cynthia thoroughly enjoys helping our clients with their day to day needs and concerns. She prides herself in her ability to be an asset to the team, bringing a wealth of knowledge to the firm.
Cynthia is currently studying to obtain her Series 7 and 66 Securities Licenses. She enjoys spending time with family and friends and embraces the simple pleasures life has to offer. She loves people and helping others, cooking, shopping, traveling and listening to all genres of music.
Cody Garrett Client Service Representative
Cody is an alumnus of The University of Houston and Berklee College of Music and is currently enrolled in the CFP® Certification Education program at Rice University. He is a member of the Financial Planning Association and has a passion for financial education and multi-generational planning.
As a Client Service Representative, Cody will be in direct contact with our clients, processing requests and performing basic financial functions. He will also be assisting in portfolio analysis, fund research, and plan development. He seeks to provide clients and their families with clear information and genuine care.
Carole Hughes Office Manager
Carole comes to Legacy with decades of experience in office management and administration in both the private and public sector. As Legacy's Office Manager, she will be chartered with keeping things rolling along smoothly. Carole earned her B.S. in Business Administration with a concentration in Management from Ithaca College in Central New York.
Carole has embraced becoming a Houstonian since relocating to Houston with her family in 2008. She enjoys spending time with family and friends and touring the countryside on her motorcycle.
Elizabeth Clare Administrative Assistant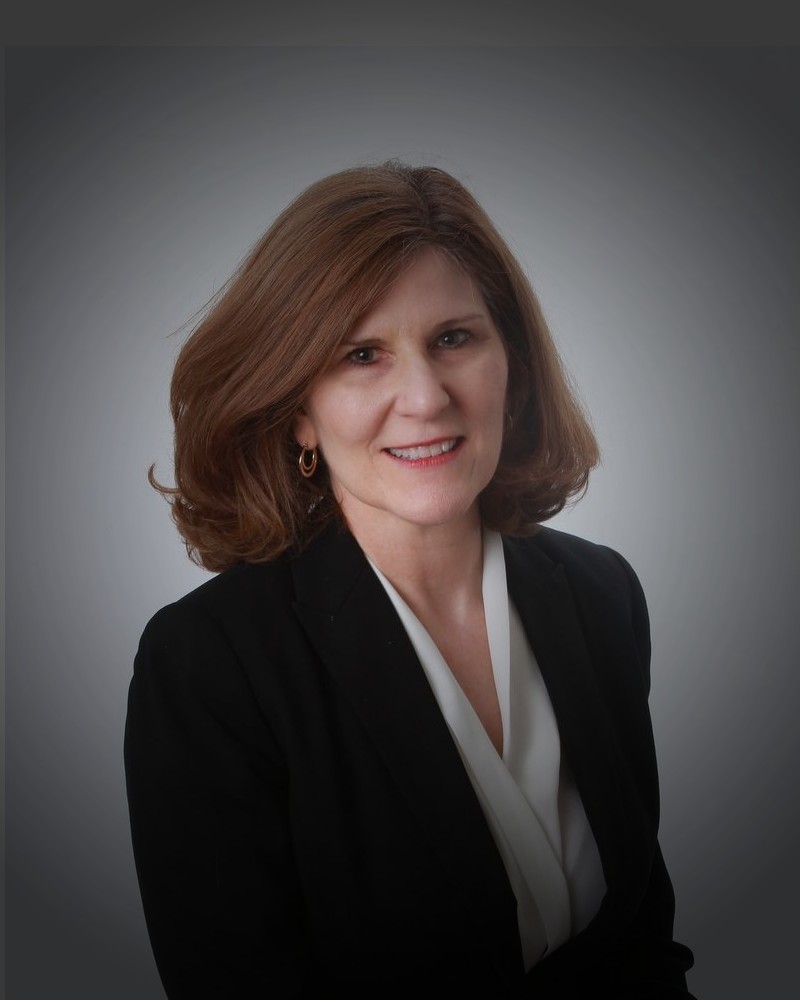 Elizabeth joined Legacy in May 2017. She is a graduate of the University of Texas, Austin where she earned a Bachelor of Science degree from the School of Business.
After working several years as a Portfolio Assistant for a mutual fund company, she began a long career in the hospitality industry. Her 20+ years of customer service experience is a great asset to our Legacy team. Elizabeth is a lifelong Houstonian who enjoys traveling and spending time with family and friends.