Joseph Birkofer
CFP

®




Principal
As a CERTIFIED FINANCIAL PLANNER™ professional and a Registered Investment Advisor, Joe helps clients concentrate on financial planning and asset allocation. In addition, Joe heads up the firm's Retirement Plan consulting practice, working with plan sponsors to improve investments, communications, and streamline administration.
Joe earned his Bachelor of Science in Foreign Service from Georgetown University and his MBA from the University of Texas, Austin. Prior to co-launching Legacy Asset Management, he served as a Trust Officer with Texas Commerce Bank. Joe teaches Employee Benefits and Retirement Planning at Rice University's Certified Financial Planner™ program. He regularly provides commentary for national media including The New York Times, Wall Street Journal, Money Magazine, CBS Market Watch, and locally for the Houston Chronicle, local radio, and television programs. Joe is an active member of the community, serving as a Board Member of The Periwinkle Foundation, St. Anne's School Foundation, and a member of Goodwill Industries' Business Council.
Christi Allen
Retirement Plan Specialist
As a Retirement Plan Specialist, Christi utilizes her client service background to assist the firm's retirement plan sponsors and their employees with a variety of needs. Christi works closely with Legacy's Advisors to ensure all plans operate to their top potential. She is passionate about helping others realize the importance of saving for retirement by participating in their company's retirement plan.
Christi is currently studying to become credentialed as a Qualified 401(k) Administrator (QKA), which will enhance her knowledge of plan recordkeeping, IRS testing, and many other critical administrative aspects of the 401(k) industry. She has lived in the Houston area for almost thirty years and is very familiar with many of the companies she now proudly services. Christi has a passion for art history, all types of music, and she loves spending time with her family.
Cody Garrett
Financial Planner
As a Financial Planner and Registered Investment Advisor Representative, Cody specializes in comprehensive plan development, portfolio analysis, topic research, and personalized financial education. He seeks to provide clients and their families with clear information and genuine care.
Cody is an alumnus of The University of Houston and Berklee College of Music, and completed the CFP® Certification Education program at Rice University. He is a Candidate for CFP® Certification, and has completed the CFP Board's education and exam requirements. Cody is a member of the Financial Planning Association, with a passion for honest financial education and multi-generational planning.
Carole Hughes
Office Manager
Carole comes to Legacy with decades of experience in office management and administration in both the private and public sector. Carole earned her B.S. in Business Administration with a concentration in Management from Ithaca College in Central New York.
Carole has embraced becoming a Houstonian since relocating to Houston with her family in 2008. She enjoys spending time with family & friends and touring the countryside on her motorcycle.
Elizabeth Clare
Administrative Assistant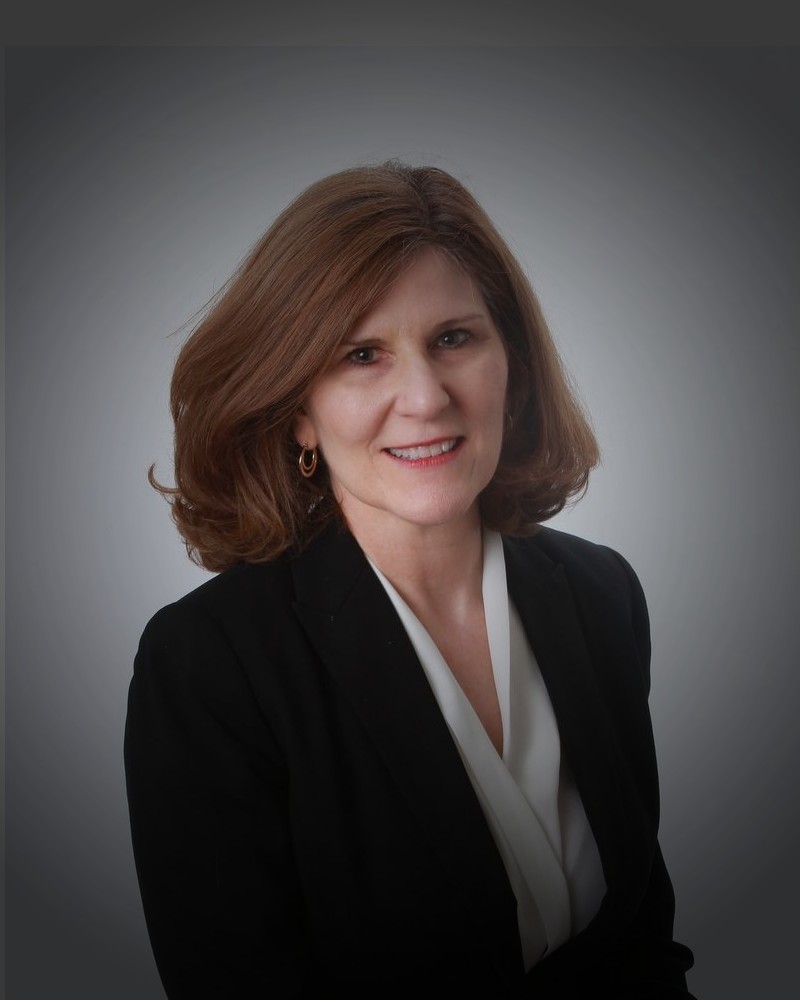 Elizabeth joined Legacy in May 2017. She is a graduate of the University of Texas, Austin where she earned a Bachelor of Science degree from the School of Business.
After working several years as a Portfolio Assistant for a mutual fund company, she began a long career in the hospitality industry. Her 20+ years of customer service experience is a great asset to our Legacy team. Elizabeth is a lifelong Houstonian who enjoys traveling and spending time with family and friends.